Christchurch Casino takes pride in sponsoring a diverse range of organisations and events in the local community. We offer support to over 20 different establishments, ranging from charitable trusts to sports teams and performing arts groups.

SEE BELOW FOR THE LIST OF MAJOR PARTNERS THAT WE ASSIST:
SPORT PARTNERS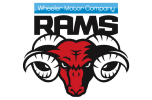 CANTERBURY RAMS
Canterbury's own Rams are the pillars of Basketball within the region and have contributed significantly to the growth of the sport with their well-run elite team. Among advancing the sport within the region, the Canterbury Rams also display a focus on philanthropy with supporting partnerships rooted in community development.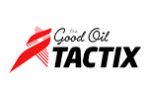 TACTIX
Formally known as the Flames, Canterbury's premier netball team is one of the most popular local sports franchises. Known as a breeding-ground for some of the world's best talent, providing a number of Silver Fern representatives throughout the years including Jane Watson who was an integral part of 2019's World Cup-winning squad.
WOULD YOU LIKE TO APPLY FOR SPONSORSHIP?
Our Charitable Trust awards grants to non-for-profit community organisations within Canterbury actively supporting individuals and/or families suffering the effects of addictive or compulsive behavioural problems, including the effects of gambling. Learn more here.
Click here to apply for general sponsorship