COVID-19 UPDATE
IMPORTANT UPDATE – COVID-19 PROTECTION FRAMEWORK
To ensure we keep our employees and customers safe, and meet our legal obligations under the Health and Safety at Work Act 2015, we wish to advise that a "My Vaccine Pass" (MVP) will soon become a requirement for entry to our premises. This will come into effect Friday 3rd of December when New Zealand moves to the new Covid Protection Framework, also known as the "Traffic Light System".
When implemented, this requirement will extend to our staff, contractors and visitors as we look to minimise the risk and spread of Covid-19 within the community.
On the bright side, Orange will allow for no seating limits on table games, poker will return, you will be able to order from the bar, dance to our awesome live music and in general do the things you love to do at Christchurch Casino.
Masks are recommended but not mandatory under the Traffic Light System.
OPENING HOURS
Monday: 12PM – 12AM
Tuesday: 12PM – 12AM
Wednesday: 12PM – 12AM
Thursday: 12PM – 12AM
Friday: 12PM – 2AM
Saturday: 12PM – 2AM
Sunday: 12PM – 12AM
---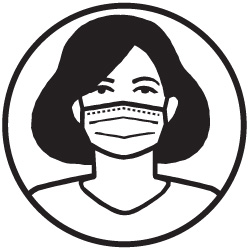 MASKS
Under Alert Level 2 face coverings/masks are a mandatory requirement. All Christchurch Casino employees will be wearing one.
All customers will be required to wear a face coverings/mask as a condition of entry.
Face coverings/masks are required while you are seated at EGM/Table games
Face coverings/masks are required as you move through the casino at any stage, i.e changing gaming tables-machines, going to the bathroom, a cash desk or moving to and from your dining table and to the counter to pay.
Once seated at a dining table (excludes a gaming table) you can remove your Face coverings/masks for the purpose of eating and drinking.
When seated and playing at an EGM/Table, face coverings/masks are required- you may "drop" the face coverings/mask down in order for you to drink your beverage, then please put the face coverings/mask back in between sips.
If you don't have a mask, we will provide one for you. Face coverings such as bandana or a scarf can also be used.
---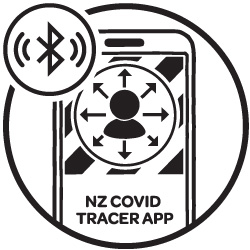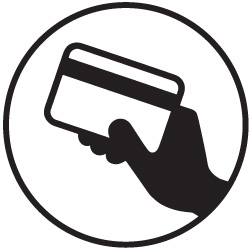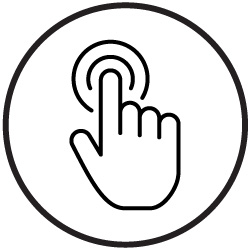 CONTACT TRACING AT ENTRY
Under Alert Level 2 the Government requires mandatory contact tracing to occur in all hospitality businesses. To facilitate this, as you enter the Casino foyer you will have three options available to you:
Use your Covid Tracer App and scan the appropriate QR code on your phone as you enter the Casino.
Swipe your Players Club card. If you don't have this with you, then use one of the other two options to enter, then visit the Players Club desk in Defined Space 1 and we can print you a new card.
Complete the Customer Registration Form in the Casino foyer. These are digital forms and completely private. This information will only be used for the purposes of contact tracing and will be deleted once no longer required for this purpose.
Any customer who doesn't wish to use one of the three options provided will be declined entry.
---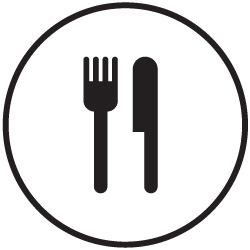 FOOD & BEVERAGE SERVICE
We will be serving food from The Café and Monza Sports Bar. Their service hours will be made available on our website. All service will be in line with the Level 2 requirements, you will need to be seated, therefore our bars will be closed for counter orders. You will be able to order drink directly to your EGM or gaming table when you are playing.
---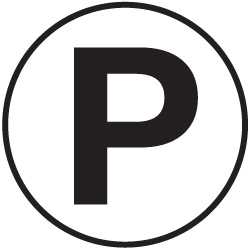 INTERNAL CARPARK
We have limited car parking available in our internal car park. This will open to the general public from 12.30pm each day. If you do secure a car park internally, access to the Casino is via the customer lift. The lift will take you to the lobby, where you will need to complete one of the 3 options available for contact tracing. Then you are welcome to get back in the lift to the level of your choice.
Of course if the internal carpark is full – we will have our Peterborough St carpark available for customers.
---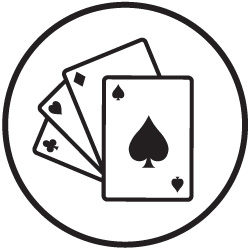 POKER & NZPC
Poker games cannot operate in Level 2 due to social distancing restrictions. We will review poker when we get more clarity about our return to more normal operations.
Sadly we don't see an opportunity this side of Christmas where we think we can get the NZPC in. For Poker to operate certain restrictions needs to be removed, the main one now is the Social distancing that allows for more "runners" on a table game. This means NZPC 2021 will more than likely not see a card dealt. We do plan to go with NZPC 2022 as soon as we see an opportunity- so this could be early 2022 if things clear up.
With this in mind we invite you to consider 2 options.
Leave your entry as is- if you do, then when we do announce dates for NZPC, you will automatically be entered in to these new dates
Request a refund- in this case when we announce new dates you will need to enter this as a new entrant.

For those requesting money to be sent to their bank account- we do require verification that this account is in your name please. A screen shot of the account number and your name can be attached to the email request. We appreciate your understanding.
If you wish for option 2, please email [email protected] with your relevant details. There is a lot to process when we administer refunds at scale- so we kindly ask for patience. At times these will take up to 5 business days to process from Warren receiving this request.
Again we thank you for your patience and support- we are still very committed to NZPC 21 or 22 or 23 or 24 (joke)…… we will get there.
---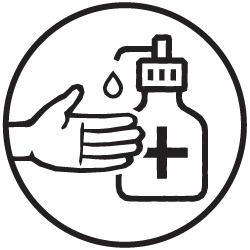 WELCOME BACK
When you visit the Casino, please practice good hygiene protocols when on site, use the hand sanitiser provided and show consideration and understanding to Casino employees and other guests. No one wanted to be in this situation, but we can determine how we respond to it. Let's do it the right way.
Thank you for your understanding and we look forward to welcoming you back to the Casino.
Ngā mihi,
Brett Anderson
CEO Christchurch Casino