Christchurch Casino takes pride in sponsoring a diverse range of organisations and events in the local community. We offer support to over 20 different establishments, ranging from charitable trusts to sports teams and performing arts groups.

SEE BELOW FOR THE LIST OF MAJOR PARTNERS THAT WE ASSIST:
COMMUNITY PARTNERS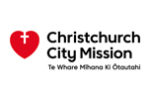 CHRISTCHURCH CITY MISSION
The Christchurch City Mission is a pillar within the community. Their support, care and advocacy for those who are marginalized is paramount and deep felt within the city. The charity offers a variety of social services, from men and women shelters and programmes, emergency housing, budgeting services and out-reach social work.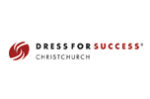 DRESS FOR SUCCESS CHRISTCHURCH
Established in 2003, Dress for Success Christchurch supports over 4,500 local women by offering suitable dress for interviews, guidance and support for interviews, employment retention and a career centre.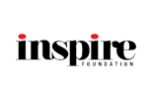 INSPIRE FOUNDATION
A unique foundation that offers grants for extraordinary young people who are passionate and show great potential in their chosen field, whether it be IT, Arts, Science or Community Service, the Inspire Foundation has helped many achieve their goals.